How The Krupnick Approach Helps Students
Excel in School and in Life
DISCOVER The Krupnick Approach
Our mission is to meet you whereve you are in your life's journey and help you where you want to be on the journey you've designed.  We provide you with tools for life that will help you discover your interests and talents through a four-step process of customizing, re-framing, preparing, and soaring.  This process will not only help you succed in getting the test and academic results you want now but also teach you transferable skills that you can apply to other areas of life and to your life after school.  
While these goals are listed as steps, we teach them as part of an integrated program so they can become second nature to you.
Here is our 4-step Krupnick Approach in detail:
Step 1 – CUSTOMIZE:
We take time to learn about you and what makes you tick, helping you discover your unique skills, strengths and passions. We then help you design a college and career fit that best suits these characteristics. We have found this a far more successful approach than trying to conform students to a college or career based on what's popular at the moment, family tradition, or where your friends are attending.
Step 2 – REFRAME:
Many students come to us with the mistaken notion that an ACT/SAT score is a measure of their intelligence and ability to succeed. Or that a specific score will make or break their futures. This sets you up for an enormous amount of pressure and anxiety that you shouldn't be carrying.
The Krupnick Approach removes this pressure and anxiety by helping you put ACT/SAT testing into perspective. These tests are not a measure of intelligence or the ability to succeed.
They are simply a measure a student's readiness for colleges that require standardized testing in the application process.
The more important focus is: What college or career will best fit your interests? How can you use this opportunity to study something you're passionate about and good at?
We then help you identify your unique learning style, and develop creative problem- solving skills, and outside-the-box thinking to reach your goals now and in the future.
Through this reframing your mind will shift from focusing on a test score, to positioning yourself for success in life.
Higher test scores naturally follow, but there's an even bigger payoff: you gain new-found confidence, advanced critical thinking skills, and self-awareness that most young people won't develop for years.
An undeniable edge for every area of life.
Step 3 – PREPARE:
We believe in a holistic approach to college and career preparation. So along with getting you ready mentally and emotionally for your future, we also help you tackle the day-to-day, practicalities that must be managed all through the process.
That's why we have a whole team of top Ivy-League experts who will walk you, hand-in-hand, through…
ACT/SAT tests
AP Subject tests
Post college LSAT, GMAT,
GRE tests
Academic coursework
College essays
Summer program essays
College selection
College interviews
College faculty-student relationships
And more

You could say we're more like academic life coaches than tutors!
Step 4 – SOAR:
Every step we've taken with you so far is all done with one goal in mind: To help you SOAR. Not just in college, not just in a career, but in life.
Because we truly believe in helping you "Find your passion, whatever it may be. Become it and let it become you and you will find great things happen FOR you, TO you and BECAUSE of you." ~ Alan Armstrong
To that end, we work tirelessly with you to help you find your passion and use it to excel in all areas of life.
And this commitment has allowed us to achieve the TOP TRACK RECORD OF ACT/SAT SUCCESS in Chicago, and a 93% success rate for placing students in one or more of the top 3 colleges of their choice.
Even more importantly, our students go on to successful careers where they truly shine, because their college and career choices are molded to their passions, talents, desires, and life goals.
Just like this student has achieved:
'Most of my pre-college, educational life was overshadowed by the "opinions" of uninformed and lazy educational "professionals" and "administrators," who neglected to identify my learning style, because it was more convenient to give a generic diagnosis rather than to understand my personality and natural intelligence.
My parents hired tutor after tutor to try and mold me from an average/mediocre student
into an exceptional one.
All failed, except for Joe Krupnick. Joe's approach focused on identifying my strengths and applying you to a systematic process aimed at equipping me with the perspective needed to tackle highly complex problems. This systematic process gave me the confidence and the set of tools I needed to not only compete in the real world but to excel past my peers, taking me from an average C/D high school student to Dean's list honor student in college.
Throughout college I applied the Krupnick Approach's process to tackling the challenges of my international business and economics major, becoming well known as an exceptional contributor, receiving praise and accolades for departmental and
campus contributions.
Today, post-college, I enjoy my challenging career as a top performing Account Executive at a Fortune 500 technology company, communicating the value of highly complex emerging technology solutions to customers throughout North America. I still rely on and apply the Krupnick Approach to train, mentor, and tackle the rigors of competing in corporate America.'
– Former Evanston Township Student
As you can see, our 4-step approach is a painstaking process, and that's why no other tutoring organization does anything like this. Frankly, it's just too much work for them, so they keep doing what tutors have been doing for decades.
But we're committed to making sure every student is fully prepared for success in school and beyond. And that means breaking out of the status quo, crashing through norms, and setting a new standard in tutoring: a concierge academic approach.
As long as you're willing to put in the time and effort with us, there's no limit to what you can accomplish with the Krupnick Approach!
See what our students have to say about their experiences
I have always significantly struggled with standardized testing, and was initially worried about tackling the ACT. My grades in school never paralleled to my test scores, which was always really frustrating. Joe put my worries to rest and helped me approach each section with focus and strategy.
The Krupnick Approach allows you to excel when & where you need it the most. If you're looking to improve your personal or academic situation, then don't waste your time or money on a second rate service just do it right from the start. His approach is unparalleled. Take advantage of this opportunity to learn from a man who mastered both sides of academia: the student and the teacher.
'Joe taught me at Harvard University. He would lead weekly lectures and discussions / debates on sociological topics with ~30 highly motivated and smart Harvard undergraduates. Joe was an absolutely excellent teacher - he is brilliant and clear, challenging and supportive at the same time. He believes in his students and does a great job teaching complex materials. Not only is he committed to helping others through education, but he has talent doing it. I would strongly recommend him.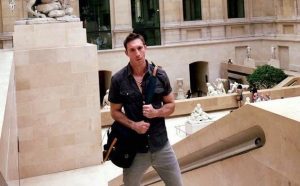 Meet Dr. Joseph Krupnick of The Krupnick Approach – Voyage Chicago
CONTINUE READING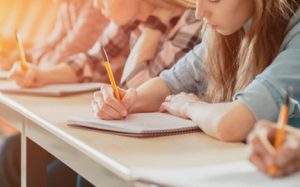 Educational testing has overtaken every student's life and is a source of immense anxiety and confusion.
CONTINUE READING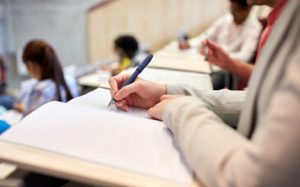 Dr. Joe Krupnick shares tips for getting into the best college. Hint: It's not all about test scores.
CONTINUE READING